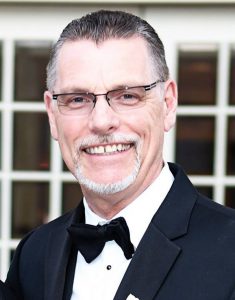 Keith Wolling has been working in the hospitality and travel industry for more than four decades.  He currently is President of SKAL International Orlando as well as the board of directors. He is also the board at the Driftwood Resort, Amagansett, NY.  Keith also leads the hospitality team of nxtConcepts Interactive, New Albany, Ohio.
Keith has extensive experience working for upscale hotel organizations managing annual budgets over $125M/year.  He has served as GM or in Executive positions across North America.  Including the B Resort & Spa, Orlando, FL; Florida Hotel and Conference Center, Orlando, FL; Sheraton World Resort, Orlando, FL; and many other brands throughout the US and Canada. Keith's extensive operations experience comes from working with hotel groups including Remington Hotel Corporation, Dallas, TX; Northwest Lodging, Inc, Seattle, Washington; Rushlake Hotel Corporation, Houston, Texas.
Besides numerous hospitality and travel industry awards, Keith is an avid runner and also  has been inducted into the Rochester Institute of Technology, NY Sports Hall of Fame as well as the Sports Wall of Fame – Track at Morrisville State College, NY.