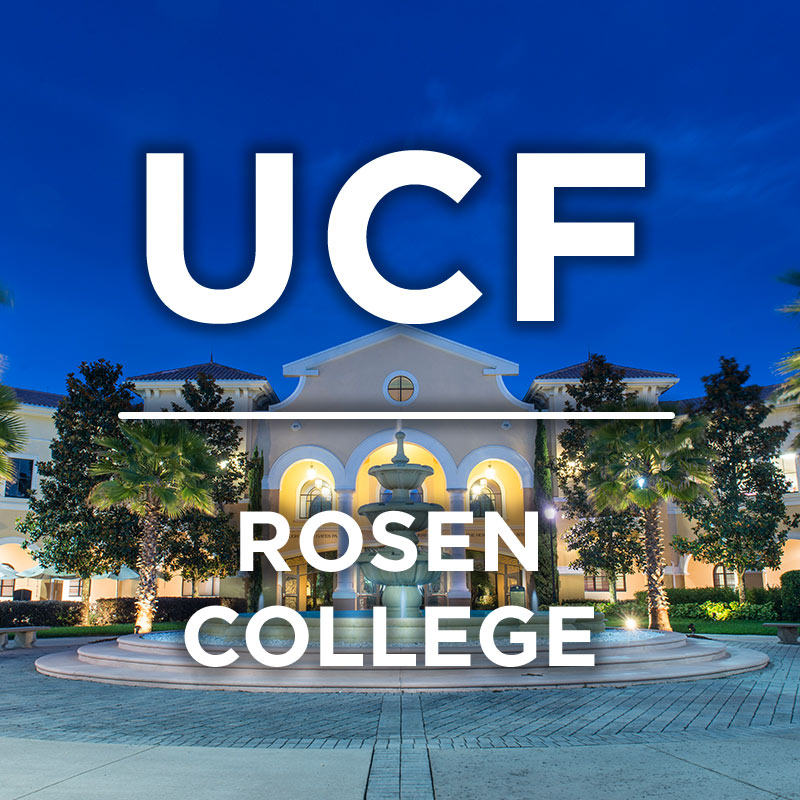 Adjunct
---
Biography
About Gary Swanson:
After more than 30 years in the Travel/Hospitality industry, mostly in Marketing and Sales roles, including more than 28 years at Delta Air Lines and most recently six years at Universal Orlando, I took early retirement to pursue teaching full-time. I had already taught part-time for three years.  In additon to teaching at UCF Rosen College of Hospitality Management, I also teach hospitality management classes at UIBE (University of International Business and Economics)  in Beijing China during the summer (LinkedIn Profile).
During my many years at Delta, my many responsibilities included Delta's Meeting Network, Tourism/Leisure Marketing and Sales Training and Development. As a vice president at Universal, I was responsible for in-market sales (hotel and timeshare distribution partnerships) marketing, and sales operations (including all call centers) for Universal Vacation Products (packages).
I am a born and raised native of Massachusetts (Boston Area/North Shore), one of eight children of  Irish Catholic descent,  a graduate of Northeastern University (Bus. Mgmt. & Mktg.) and graduate of Colorado State University (MBA).   Over the years I also attended some excellent executive development courses, through my work at Delta, including the University of Virginia, Emory University and Babson College (which collectively spiked my interests in learning and development).
MY TEACHING EXPERIENCE AND PHILOSOPHY
I give it my all towards pursuing the highest possible time and tuition ROI for my students.  This means engaging them towards developing knowledge, skills, and abilities that they can apply in the real world, especially when it comes to launching their careers and landing the right role with the right company upon graduation.
My commitment to students also goes well beyond graduation where I continue to support them with letters of recommendation, being a reference and  helping them prepare for new career opportunities into the future (next month, next year, or in three years).   To this end, I connect and stay in touch with current and former students via LinkedIn, as I track their progress and success.
During my more than 10 years teaching full time at UCF Rosen College, I have taught 17 different courses to date. See below:
HFT 2500: Marketing
HFT 2750: Event Industry
HFT 3224 Fundamentals of Management and Leadership
HFT 3431 Managerial Accounting
HFT 3444: Information Systems & Technology
HFT 3512: Event Promotion
HFT 3519: Event Services
HFT 3523: Event Sales
HFT 3540: Guest Services Mgmt.
HFT 3670: Risk Mgmt.
HFT 3700: Tourism Mgmt.
HFT 3741: Event Mgmt.
HFT 4286: Communications
HFT 4295: Leadership & Strategy
HFT4754: Trade Show Operations
HFT4762: Airline Mgmt.
HFT4796: International Events