UCF Rosen College of Hospitality Management's Dick Pope Sr. Institute for Tourism Studies presents monthly research colloquiums, with academic researchers from around the world delivering their latest findings.
For spring 2023, join us in-person for the colloquiums in Room 102R with a social hour to follow in the Anheuser-Busch Beer & Wine Lab, Room 126 on the Rosen College campus at 9907 Universal Blvd., Orlando, FL 32819. Space is limited to 50 participants.
You may view some previous Research Colloquiums on the Rosen College YouTube Channel.
For questions or more information, please contact Dr. Arthur Huang, Ph.D., LEED AP BD+C arthur.huang@ucf.edu .
Fall 2023 Research Colloquiums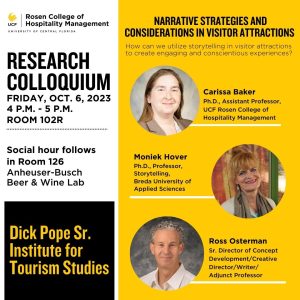 Spring 2023 Research Colloquiums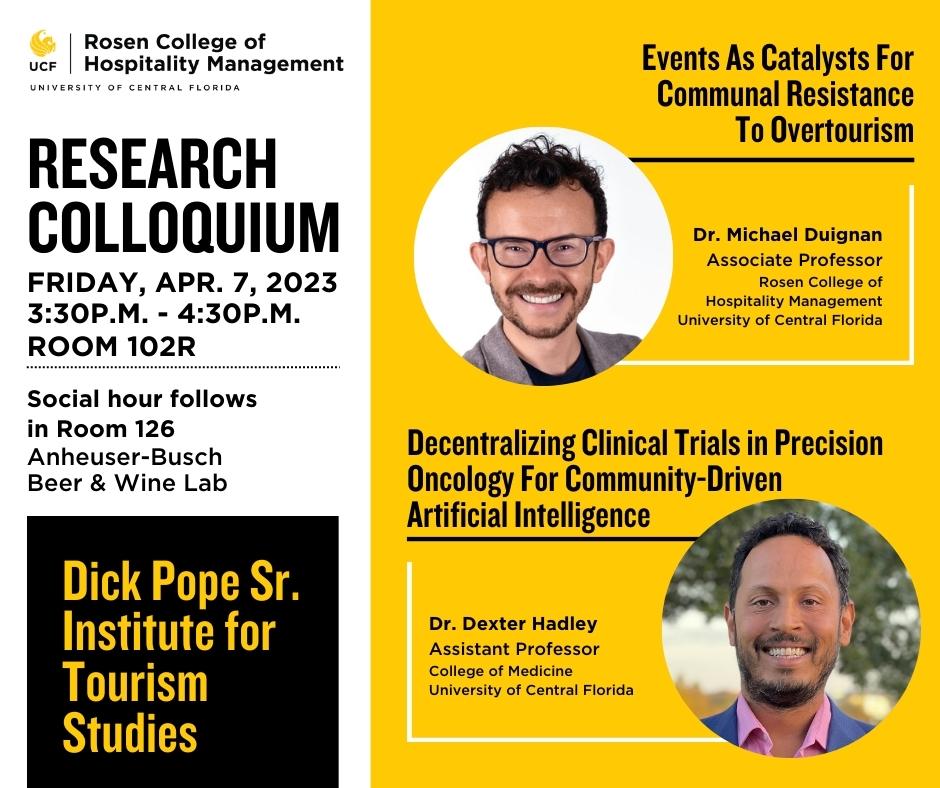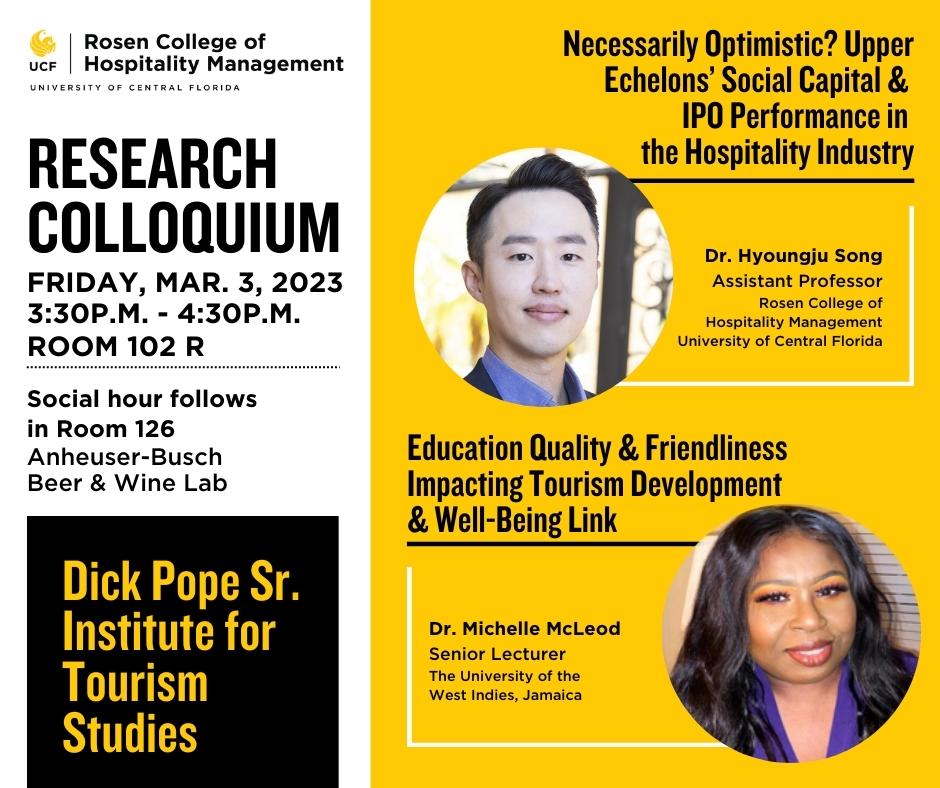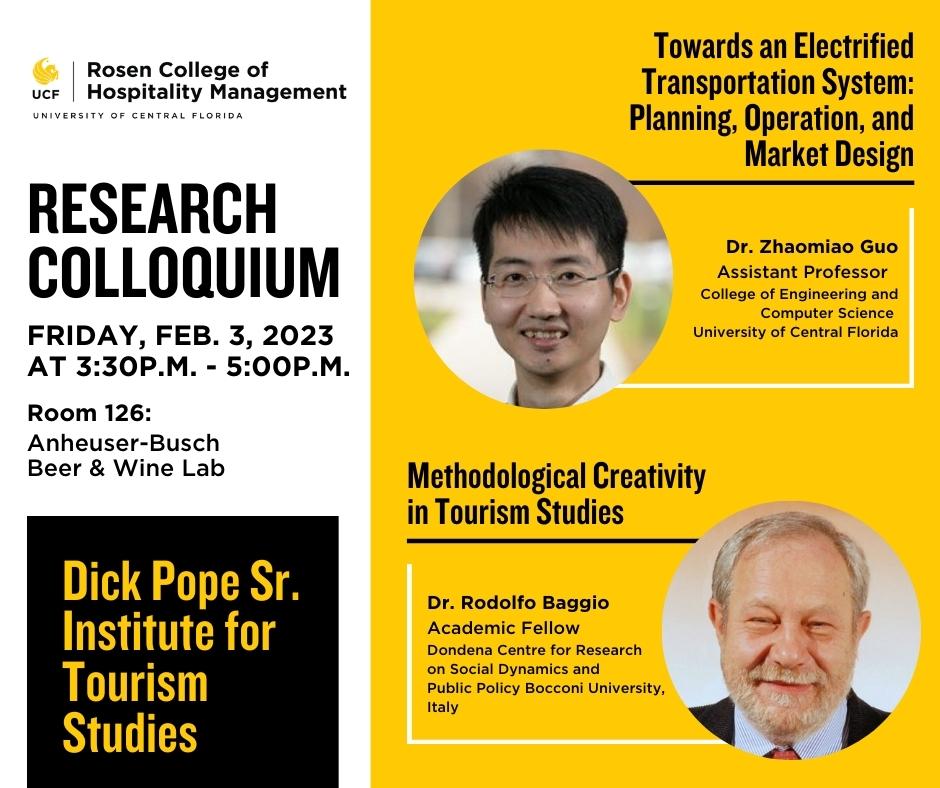 Fall 2022 Research Colloquiums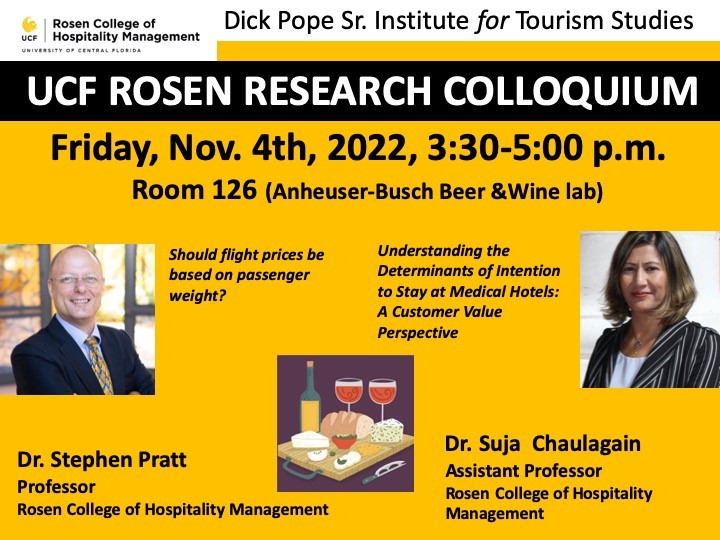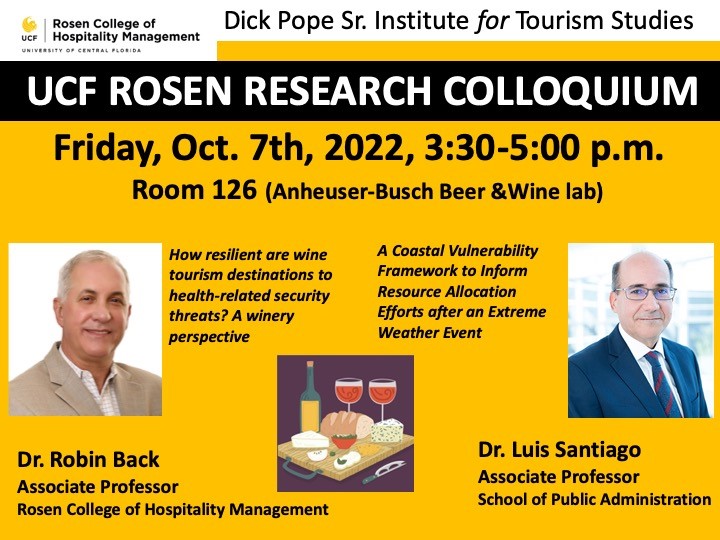 Spring 2022 Research Colloquiums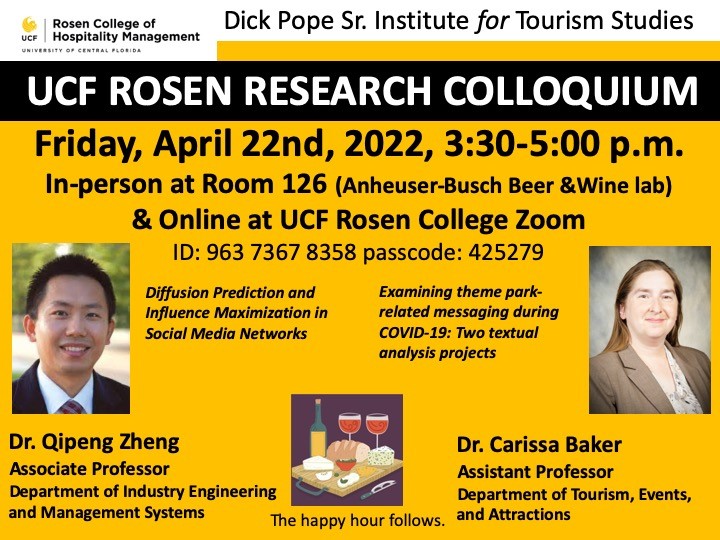 ************************************************************************************************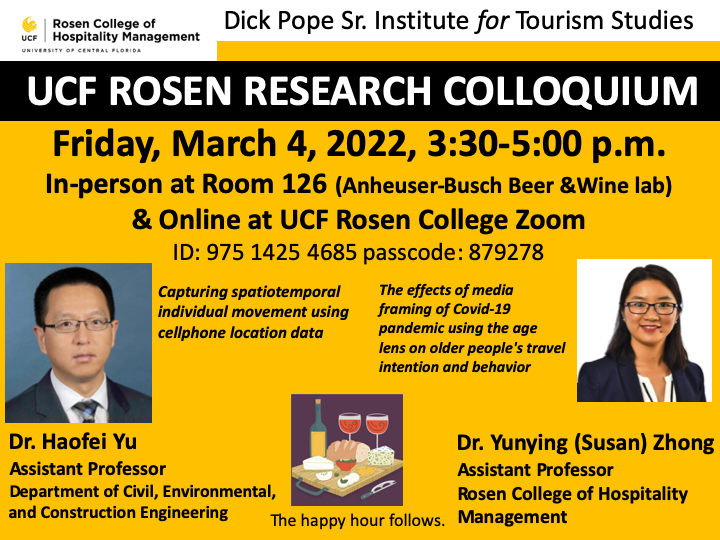 ************************************************************************************************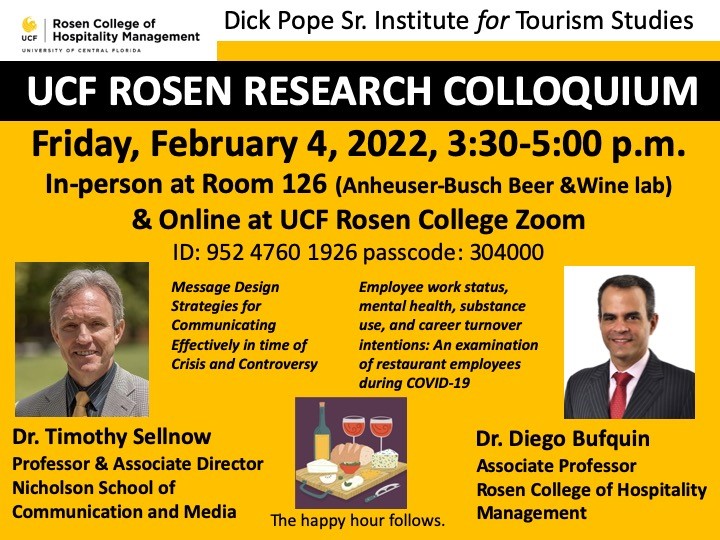 Fall 2021 Research Colloquiums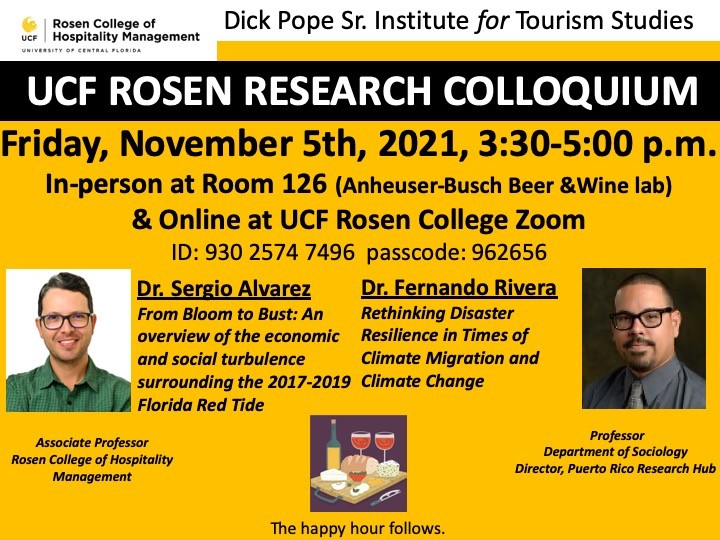 ****************************************************************************************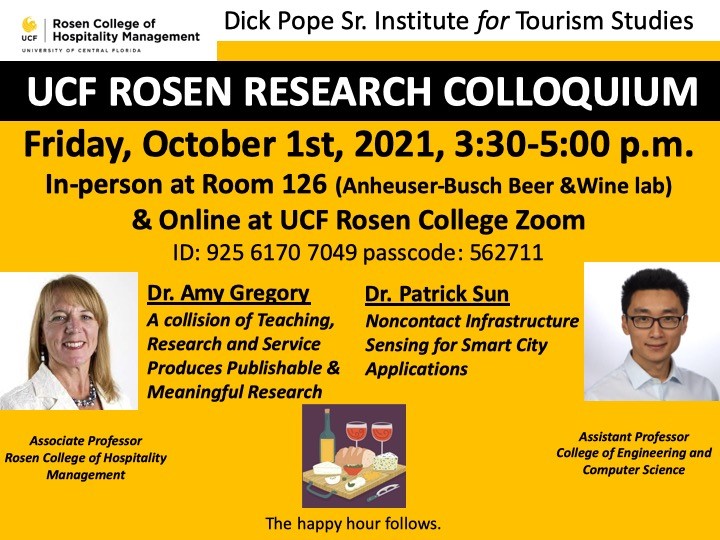 *****************************************************************************************