How Academia is Informing A Destination Marketing Organization
Destination marketing is a changing industry; the advent of the internet and smartphones has led to an explosion in the number of destination marketing companies looking to be the reason you visit somewhere. So how does one destination marketing organization (DMO) stand out from another? How much has the role of DMOs altered in recent years? Misty Johantgen, Chief Operating Officer of Experience Kissimmee, one of the largest DMOs in Florida, is here to tell us more.
Traditionally a destination marketing organization (DMO) is responsible for promoting a particular place as a great destination for outsiders, be they day-trippers or holiday-makers day-trippers or holiday-makers. They work to improve public perception of their community, marketing it as attractive, safe and fashionable. DMOs are essential to many communities, as their work ensures continued investment in areas, improving quality of life and increasing job opportunities.
In the case of Experience Kissimmee, one of the largest destination management organizations in Florida, the goal is to encourage as many people as possible (both national and international) to visit Osceola County, Florida. In this interview with Experience Kissimmee's Chief Operating Officer Misty Johantgen, we found out how DMOs are adapting to the increasingly internet-led industry and how new research from academia is informing the organization
Photo: YanLev/Shutterstock.com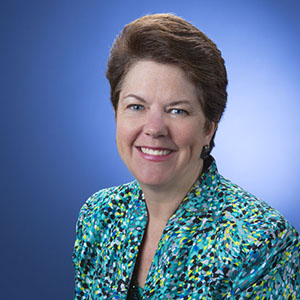 Misty Johantgen, COO, Experience Kissimmee
W: https://www.experiencekissimmee.com/
TELL US A LITTLE BIT ABOUT YOURSELF AND HOW YOU BECAME INVOLVED IN DESTINATION MARKETING?
Little did I know when I was studying to become a high school English teacher that I would one day wind up as the Chief Operating Officer for a destination marketing organization (DMO). My road to destination marketing included a stint as a trainer in a savings and loan office to overseeing the membership effort for a private business club, to directing the membership program for the Orlando/Orange County Convention & Visitors Bureau, Inc. My 24 years with the O/OCCVB, known today as Visit Orlando, provided ample and wonderful opportunities to grow my knowledge of destination marketing. Just over four years ago, I was able to take the knowledge I had gained while in Orlando and put it to great use here at Experience Kissimmee.
TELL US ABOUT EXPERIENCE KISSIMMEE? WHAT IS ITS SCALE AND TASKS?
Experience Kissimmee is the official destination marketing organization for Osceola County. Experience Kissimmee markets and promotes Kissimmee and the County globally to visitors, sports events rightsholders, meeting planners, the tour and travel trade as well as the media. With a $23M+ annual budget, the 55-person Experience Kissimmee team develops and executes programs designed to grow overnight visitation – or "heads in beds" as we say in the industry. Those overnight stays result in a positive economic impact to both our 900 partner businesses as well as the community at large. The Kissimmee message is furthered by our contracted marketing and public relations representatives in Argentina, the Benelux, Brazil, China, Colombia, India, Mexico, and the UK.
WHAT IS YOUR MAIN RESPONSIBILITY AT EXPERIENCE KISSIMMEE?
The Chief Operating Officer job description states I am responsible for providing the leadership, management and vision necessary to ensure that Experience Kissimmee has the proper operational controls, administrative and reporting procedures and people systems in place to effectively grow the organization and ensure its financial strength and operating efficiency. In this role I oversee the Finance, Human Resources, Industry Partner Relations, Community Relations and Events Management teams. What these words do not convey is the human element that is as much a responsibility as the business element. Our organization enjoys tremendous success because of the amazing team we've built since we privatized close to five years ago. My role as COO is as much about coaching, counseling and cheering the team on as it is watching over the day-to-day aspects of the business.
WHAT DO YOU SEE AS CHALLENGES IN THE FUTURE FOR DESTINATION MANAGERS?
I think a big challenge that DMO managers will face is how to remain relevant within the travel space. Printed guides and comprehensive travel planning websites are no longer the "go to" for consumers planning their vacations, meetings or other activities. DMO websites are now just one in a list of 40, 50, or even 60 sites that consumers visit while in the planning and buying stages of travel. Serving as a destination's official source of travel information will remain a key role, but DMOs will need to shift from the destination marketing organization mindset to a destination management organization model. Participating in both the destination's product development as well as helping identify solutions to a destination's issues (e.g. homelessness, transportation issues, etc.) will become part of a DMO's everyday role.
YOU WORK WITH THE DICK POPE SR. INSTITUTE FOR TOURISM RESEARCH. HOW DOES THIS RESEARCH THROUGH THE DICK POPE INSTITUTE AND OTHER UNIVERSITIES AFFECT EXPERIENCE KISSIMMEE'S OPERATIONS?
It's funny you asked this question. I used to conduct a monthly orientation for new DMO members. When talking about the organization's resources, I listed the DMO's Research Department as the number one resource for members. After all, I would explain, you can't write a good marketing plan if it isn't based off good, solid research. In a similar manner, Experience Kissimmee relies on the research of partners like the Dick Pope Institute (DPI) to drive our programming decisions. When Experience Kissimmee needed an update to our vacation rental home study (originally conducted by DPI), we immediately turned to DPI to conduct the update. Dr. Robertico Croes and his team worked closely with me and our Board of Directors Task Force to ensure the update would provide the information needed to support the vacation rental home marketing programs that Experience Kissimmee develops.
WITHOUT THE ACADEMIC COMPONENT HOW DO YOU THINK DESTINATION MARKETING WOULD BE DIFFERENT?
A successful destination marketing program design and implementation process could not exist without the academic component of research. Sure, a DMO could create a program based on anecdotal information about certain markets or a gut feeling on what consumers might be interested in. Measuring the effectiveness of those programs, though, would be extremely difficult. In this era of transparency, the academic component becomes the "objective outsider with the briefcase" – the license to defend the programs, their design as well as ROI. Without the academic component, destination marketing lacks defensibility – positive or negative!
HOW DO YOU SEE THE COLLABORATION BETWEEN RESEARCH AND DESTINATION MARKETING EVOLVING IN THE FUTURE?
In the future I see an even stronger collaboration between the two fields of research and destination marketing. As technology continues to evolve, researchers will have even greater access to data about our customers than we do today. Already we utilize tools that can tell us when and where a consumer saw our messaging, when they first came into the market and where they visited while in market. Analyzing this data and providing insights into how the data can be interpreted will fall to our research partners. Destination marketers will have to work hand in hand with their research partners to effectively utilize the data to make smart, strategic decisions about the focus of their programs and campaigns.