Education in the Hospitality Industry
What does it mean to be Chief Executive Officer (CEO) of the largest hotel group in the world outside of the United States? How do you effectively lead a company that manages so many different brands and franchises? And how is it best to train new employees to be part of that shared vision? Accor is one of the largest hospitality companies in the world, with resorts, hotels and vacation properties across the globe. Current CEO Sébastien Bazin is hoping to bring together the worlds of hospitality and education to build a bright and sustainable future for the company. Rosen College Ph.D. student Louis A. Lenglet caught up with Bazin to find out how.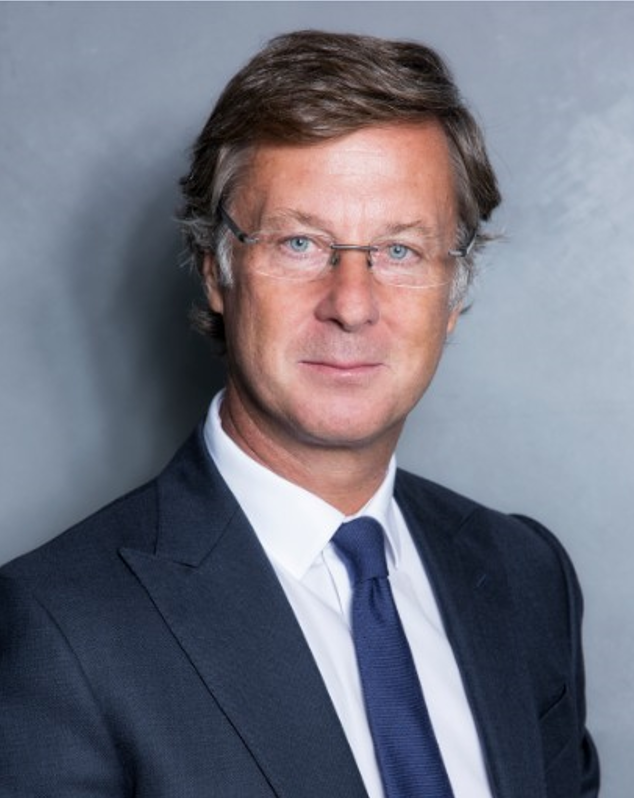 Mr. Sébastien Bazin, Chairman and CEO, Accor 
W: https://group.accor.com/en/ Directory/Sebastien-Bazin
Former private financial equity investor and now Chief Executive Officer (CEO) of Accor, Sébastien Bazin describes hospitality as part of the 'old economy'. Compared with businesses like tech start-ups, the building and management of hotels and resorts has been done for a very long time. As a result, there is much to teach, and much to learn, about the trade. Bazin believes that by collaborating with hospitality management education institutions, companies like Accor can ensure they curate a young, educated and proud employee base, while institutions gain partnership with experienced and knowledgeable industry veterans for their students to learn from.
In an insightful interview, Rosen College Ph.D. student Louis A. Lenglet found out a bit more about Bazin's vision for the future of one of the largest hotel groups in the world, what it was like to take on the role of CEO and how he hopes to keep this 'old economy' fresh and forward thinking.
LL: SINCE YOUR APPOINTMENT AS CHAIRMAN AND CEO HOW HAVE YOU CHANGED?
SB: Tremendously. I have had four lives. I have been a stock broker in Wall Street for four years, then an investment banker in Wall Street for seven years and then a private equity investor for 15 years. I left the finance and stock market industry to become Accor's CEO – and it could not have been any more different! It helps to have the financial background obviously. But when you become a CEO, your first mandate is to manage the people around you, to make sure that they accept you as their leader, that they feel proud and engaged. What comes with it as well is the need for a long-term vision. You have to define five- and ten-year roadmaps, to tell your people ahead of time where you want to be in five and ten years. And it is difficult to change direction, people usually do not understand it. You must change to get where you want to go, but keep the same direction. It has been very challenging, very rewarding, and a blessed personal decision. I am putting myself at risk every day, and it is extraordinary to have 280,000 people backing you up.
WHAT SKILLS FROM YOUR PREVIOUS EXPERIENCE HAVE BEEN MOST VALUABLE IN YOUR CURRENT ROLE?
When you are in private equity, you have to accept that things will go differently than expected and you have to share the bad news with your partners. The same things exist in any management role – nothing will go as expected. Accepting the unforeseen event is something I have done before. While at Colony Capital, I was extremely aware of what was happening in Europe and America. The understanding of different cultures, different economies, and different GDPs has been very useful to me as the leader of a multinational company with a presence in over a hundred countries.
WHAT COMPANY INSPIRES YOU THE MOST? WHY?
Google. I am stunned by the size, the profitability, the number of new innovations, and the ability to make moves like buying Waze or YouTube. I am very interested in the ability that Google and other "new economy" companies have for beta testing. They test and learn, constantly. There are probably a thousand projects  that are being tested by Google every single year. We actually know only the 30 or 40 which passed the test. That ability to take risks, not knowing what will work, is extraordinary. I just wish that older economic model companies like Accor could have the same ability to announce something that might not work – but still have the audacity and the energy to try it.
WHAT ACCOMPLISHMENTS ARE YOU MOST PROUD OF AS CEO OF ACCOR?
The main accomplishment is that pride is back within the company. Pride was lacking when I arrived six years ago. It was a sad company. Now we do not look at ourselves as being better than anybody, but we certainly do look at ourselves as being one of the top three hotel companies in the world.
HOW DO YOU SEE THE ROLE OF EDUCATION IN THE HOSPITALITY INDUSTRY REGARDING UNDERGRADUATE AND GRADUATE LEVELS?
It is primordial and indispensable, but it is awfully difficult. A lot of graduates want to work in the "new economy" world, in startups. Only a third of them may consider positions within the older economy. The main reason for this is that they fear that it would take them 20 years to become someone within the company. We need to give them opportunities much sooner than we have for the last 30 years. We need the more experienced people to accept that a new person may know better than they do – even though they may not have more than two years' experience. My main concern is Accor's role as one of the biggest employers in the hotel industry. Because we manage 75% of our properties, we are therefore responsible for the 250,000 people that work in our over 3500 global properties; the rest are franchised hotels. Accor hires 80,000 new people every single year – but Accor also loses 50,000 people every year. I need to retain them. I need to do a better job in training them, particularly in the United States. We have done very well in Europe. But we are falling short in the US because of our relatively small footprint in the region.
AS A COMPANY, IN WHAT WAYS WILL ACCOR BE DIFFERENT IN FIVE AND TEN YEARS FROM NOW?
I think that we will be vastly different. We are moving away from the net. Accor has been a Hospitality player for the last 50 years: 90% of our revenue comes from welcoming guests who are using our accommodation and food and beverage outlets. I am trying to change that dramatically. In ten years only two thirds or a maximum of 50% of Accor revenue will be derived from what we have done for the past 50 years. The other 50% or one third will come from services being rendered to the local neighborhood, services to those using shared economy products like onefinestay that we have purchased, or using John Paul which is a digital concierge that we have also acquired… What I am aiming for is to increase the number of interactions and touch points, the frequency with the same guests. Why? Because of the costs associated with the acquisition of a hotel guest. I need to follow my guest when he returns home. This could mean a wide range of services from concierge to laundry to handling Amazon deliveries.
HOW DO YOU DESCRIBE YOUR DESIRED LEADERSHIP TYPE? WAS THERE ANY DISCREPANCY IN YOUR LEADERSHIP STYLE (I.E. WHAT YOU WANTED TO BE AS A LEADER VS. WHAT YOU WERE ASKED TO BE)?
I think that there is no common quality for different leaders. There is an equilibrium you have to find. You can have vastly different personalities, and they can all be extremely good leaders within their own industry. I had never been a leader myself before joining Accor. I can tell you what works for me. Firstly, have doubts. Do not be full of certitude. Second, be humble but keep the lead. If your team have doubts, tell them that you also have them, but give them direction. Be convinced that where you are going is the best direction, and be sure why. Give your teams a calendar and a methodology. Tell them who is in charge of what so that they understand the recipe. Keep new blood coming in – probably 25 to 30% of what you need. Having fresh eyes brings an enormous impact to an organization. Accept differences – gender parity, different religions and cultures. Have a melting pot – this works very well for Accor. Finally, be firm on your values. Do not change them, but do have empathy. People will fight for you if they know where you are taking them. They will also fight for you if they know that you respect and value them. This makes me think of a quote from Henry Kissinger who stated that the task of the leader is to get his people from where they are to where they have not been.
HOW DO YOU FEEL ABOUT COLLABORATING BETWEEN THE HOSPITALITY INDUSTRY AND ACADEMIA?
This is key! We do need to help the younger generations to build their own path, their career, and the academic world is the first step to enter the industry most of the time. We have different partnerships with schools to create fluidity between those two worlds. We have nurtured partnerships with over 50 schools in the fields of business and hotel management, and with universities in the various countries in which we operate. We also collaborate on the course or applied Master's degree in "Revenue Management", with l'Institut Paul Bocuse and l'IAE Savoie Mont-Blanc in France. As a partner of Ecole hôtelière de Lausanne, we are also involved in the extremely innovative "Master of Sciences in Hospitality" course, organized in collaboration with Houston University and Hong Kong Polytechnic. Students are the talents of tomorrow, some say. Students can be talents today, we say. Also, students have the time to step back and dig around in topics that may be crucial for us. We need their eyes and brains and understanding of the world.
HOW CAN ACCOR AND A HOSPITALITY-BASED RESEARCH INSTITUTION CO-BENEFIT?
In many ways! We have knowledge from the ground, you have the academic knowledge. Let me give you one example. At Accor a few years ago, we launched the "Innovation Lab". The role of this department is to create value for the Group by investigating new territories and infusing a culture of open innovation. They identify exploration territories and distinguish market opportunities for the Group. They work on different priority projects such as wellbeing, co-living, co-working, mobility etc. and they build partnerships with actors in the start-up ecosystem like Vivatech, Techstars, The Camp… You can mutually benefit from each other's knowledge.
Interview conducted on March 14, 2018 in Paris, France.
The author would like to take this opportunity to thank Mr. Sébastien Bazin for agreeing to this interview, as well as Miss. Nathalie Stefani and Miss. Victoire Drummond for all their help advising and coordinating. Furthermore to Rosen College faculty members Dr. Fevzi Okumus and Dr. Jeong-Yeol Park, for their invaluable input and Dr. Robertico Croes for providing this opportunity.