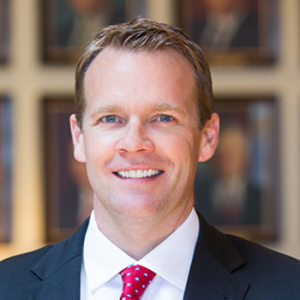 Steve Bahmer is President and CEO of LeadingAge Florida, the state's leading advocate for high quality senior living. In addition to his leadership at LeadingAge Florida, Mr. Bahmer is also a member of the University of Central Florida's Rosen College of Hospitality Management Senior Living Management Advisory Board, a member of the Board of Directors for LeadingAge Florida's Value First group purchasing organization, and a member of the LeadingAge's national State Executives Forum Board of Directors.
Mr. Bahmer is a member of the Florida Society of Association Executives and is active in a number of aging services-related partnerships and projects around Florida, including initiatives focusing on quality care, information technology, workforce issues, and affordable senior housing, among others.
Mr. Bahmer began his professional career as an award-winning journalist and writer, primarily covering legal and political affairs. He spent 10 years managing marketing, sales and operations for health information technology companies before launching his own association management and public affairs consulting firm in 2010, The Bahmer Consulting Group, with clients in healthcare, aging services and higher education. Steve became President of LeadingAge Florida in May 2015. He lives in Tallahassee with his wife, Tina, and their six children.