Greetings Students from your Internship team Gisele Canova, David Wixted and Jessica Wickey-Byrd.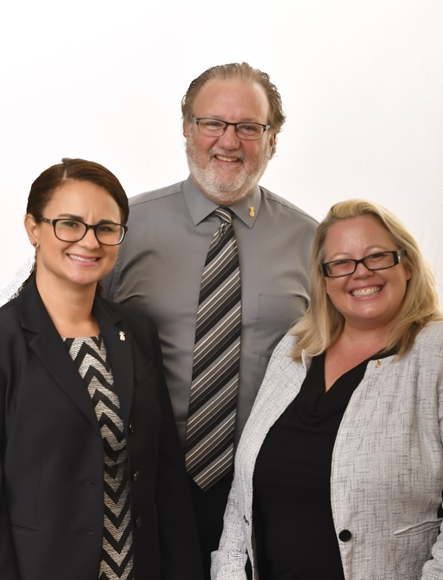 Please click HERE for FAQs for Summer/Fall 2020 Internships
**CURRENT ROSEN COLLEGE STUDENTS ONLY
Visit the Professional Development Communication HUB in webcourses for resources on your job/internship search.
***********************************************************************************************************************
The below FAQs only apply outside of coronavirus COVID-19 conditions.
Rosen Professional


Internships

Frequently Asked Questions – FAQs

I heard that Internships at Rosen have changed. Does this affect me?
YES. A brief highlight of the program updates are below. Please see your Internship Instructor immediately with any questions or concerns.
You are required to attend Internship Orientation on the first day of class for EACH semester you are enrolled in an internship course. It is mandatory! Please review all requirements in WebCourses
Other exciting updates will be addressed in class.
This is a mixed-mode course, we meet multiple times per semester. You may not take another scheduled class during this class time.
Can I use my current job as an internship?
YES. Your current job can qualify to be approved as an internship if you are compensated at least $8.10/hour in a position in the hospitality industry and will work a minimum of 250 hours per semester.
Can I stay with the same company for all three of my internships? (i.e. I love working for ABC Hotel, can I stay with this company for each of my internships?)
YES. You can work for the same company for all three of your internships IF you are either granted a promotion or are transferred into a different position for your second and third internship. Each of your internships must come with increasingly more responsibility.
It is important to keep in mind that working for the same company for all three of your internships comes with pros and cons – please speak with an Internship Instructor to discuss.
Can I use the same position for all three of my internships? (i.e. I am a server at Restaurant123, can I use this position for each of my internships?)
NO. Maintaining the same position for all three of your internship can hinder your career preparation and growth. Each of your internships must come with increasingly more responsibility.
I have an awesome opportunity that is not paid or on stipend, can I use this as my internship?
NO. Opportunities that are unpaid or that are compensated with a stipend are not permitted to be used as internships. However, many of these opportunities provide meaningful experiences that will assist in resume building and are worthy of your consideration.
Why are internships required?
Internships provide an opportunity for students to discover and/or confirm their career interests prior to graduation by gaining valuable work experience and learning from industry professionals. Your internship is also a time to 'interview' companies that you may be interested in joining after graduation.
The hospitality industry is unique as it places more emphasis on previous experience than other industries. To be the most successful, creating a balance between experience and education is required. The Rosen College of Hospitality Management requires students to complete at least three internships as a means of creating a post-graduation competitive advantage. The combination of education and experience gained through your internships here at Rosen will allow you to enter the job market ready to compete and contribute.
What if I register for this course and do not have an internship confirmed?
If you have not secured or have not began your internship within the first two weeks of the semester, you will need to drop the course and re-enroll in a future semester.
Can I enroll in an internship course after the Add/Drop deadline?
NO.
May I switch internships in the middle of the semester?
Should you lose your employment prior to the end of the semester, please see your Internship Instructor IMMEDIATELY.
May I enroll in two internship courses at the same time?
NO, you may only enroll and complete the hours for one internship per semester.
I cannot find an internship, what should I do?
Numerous resources are available for students seeking an internship opportunity – including but not limited to referencing the regularly published Internship Opportunity Email, KnightLink, on campus company recruitment tables and information sessions, websites such as HCareers.com and Indeed.com, get started by scheduling a meeting with your Internship Instructor! Leadership workshops and on-campus tabling opportunities can help you to find an internship.
Is this course completely online?
NO. The majority of this course is online, however, you will be required to attend Internship Orientation on the first day of class and be in class on other dates during the semester. The dates will be provided in the syllabus.
Class Time and Attendance Policy
Class begins at 8: 00 a.m. sharp. No late arrivals will be admitted. Professional attire is mandatory. If you are going straight to work after class you may come in your work uniform.
Assignment Policy
NO LATE ASSIGNMENTS WILL BE ACCEPTED! This is an industry leadership course. You are expected to apply the same policies to this class that you would to a job. We expect you to do the work and turn it in on time.
What if I am an International student?
With proper clearance, International Students are permitted to have internships during the Fall, Spring and Summer semesters. Please see an Internship Instructor IMMEDIATELY for additional information and directions. International Students must be enrolled in an academic credit-bearing internship course to be eligible to work.
How can I get a job if I have no experience?
Many employers are willing to hire students will little to no previous experience. However, it is important to make a professional impression with your resume and interview. Schedule a time to meet with an Internship Instructor to discuss your options, review your resume and begin planning for securing an internship. Additionally, we recommend that you begin building your work experience with on campus and community involvement. Please schedule an appointment with Career Development Coordinator Sheila Perez to develop a resume or revise a current resume. If you have no experience taking advantage of volunteer opportunities and attending workshops will assist in building your resume.
Can my previous work experience count as an internship?
NO! Your previous work experience is a great resume builder! While you are here at Rosen, the goal should be to continue building upon any previous experience that you have. An Internship Petition can be submitted for consideration by a student with an excess of five years of previous managerial experience. If approved, an Internship Petition will waive a maximum of one internship requirement.