Marcos Barros
Vice Presidente de Marketing & Vendas
da Universal Parks & Resorts para a América Latina
Vice President of Marketing & Sales at Universal Parks & Resorts to Latin America
Marcos Barros é formado em administração de empresas pela Fundação Getulio Vargas (FGV) no Brasil. Ele está sendo responsável por toda a promoção dos Parques Universais em Orlando e Hollywood, para o mercado latino-americano. Com escritórios espalhados por Los Angeles, Orlando, São Paulo e Cidade do México, ele atualmente supervisiona uma equipe multidisciplinar de 21 pessoas. Marcos vive em Orlando há 4 anos com sua família, é casado e tem 2 filhos.
________________________________________________
Marcos Barros holds a degree in business management from the Getulio Vargas Foundation (FGV) in Brazil. He is being responsible for all the promotion of Universal Parks in Orlando and Hollywood, for the Latin American market. With offices spread across Los Angeles, Orlando, São Paulo, and Mexico City, he currently oversees a multidisciplinary team of 21 people. Marcos has lived in Orlando for 4 years with his family, is happily married and the father of 2 children.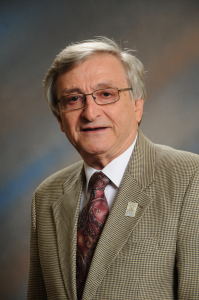 Dr. Abraham Pizam
Reitor Fundador do Rosen College of Hospitality Management
Linda Chapin Eminente Coordenador do Curso de Gestão do Turismo
Founding Dean at Rosen College of Hospitality Management
Linda Chapin Eminent Scholar Chair in Tourism Management
Dr. Pizam é amplamente conhecido no campo da gestão de hospitalidade e turismo e conduziu projetos de pesquisa, deu palestras e atuou como consultor em mais de 30 países. Ele ocupou vários cargos acadêmicos nos EUA, Reino Unido, França, Áustria, Austrália, Nova Zelândia, Cingapura, Israel e Suíça, e também é autor de mais de 160 publicações científicas e dez livros. Ele é o editor-chefe do International Journal of Hospitality Management e atua nos conselhos editoriais de mais de 20 revistas acadêmicas. Ele conduziu projetos de consultoria e pesquisa para uma variedade de organizações internacionais, nacionais e regionais de turismo.
______________________________________
Dr. Pizam is widely known in the field of hospitality and tourism management and has conducted research projects, lectured, and served as a consultant in more than 30 countries. He has held various academic positions in the USA, UK, France, Austria, Australia, New-Zealand, Singapore, Israel, and Switzerland, and he has also authored more than 160 scientific publications and ten books. He is the editor-in-chief of the International Journal of Hospitality Management and serves on the editorial boards of more than 20 academic journals. He has conducted consulting and research projects for a variety of international, national, and regional tourism organizations.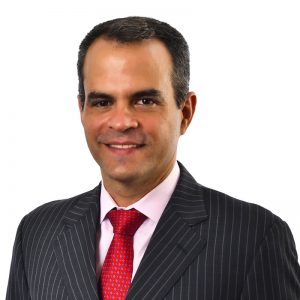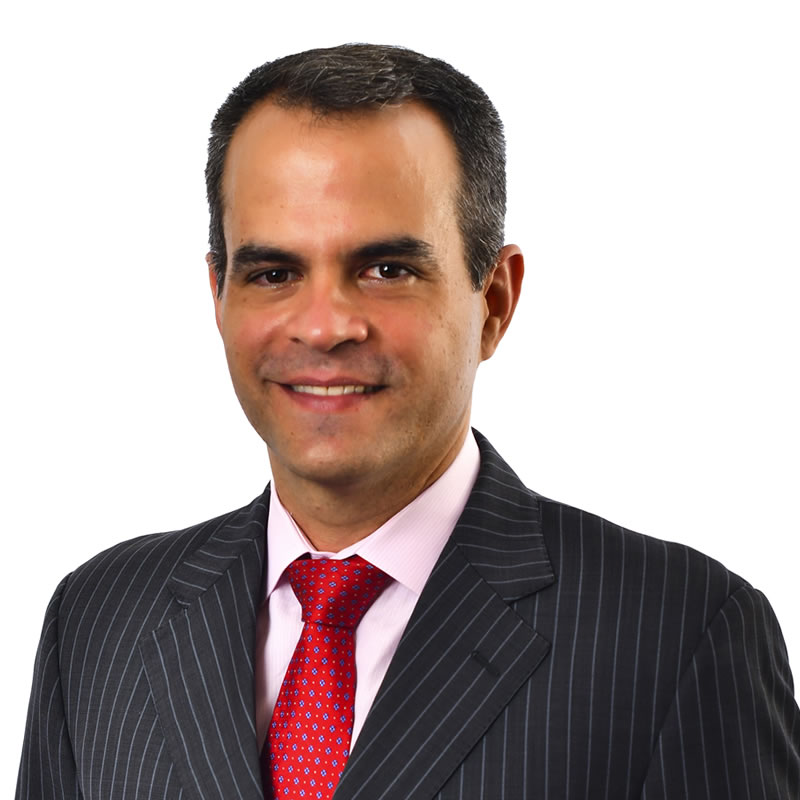 Dr. Diego Bufquin
Professor Assistente do Rosen College of Hospitality Management
Assistant Professor at UCF Rosen College of Hospitality Management
Como cidadão francês e brasileiro, o Dr. Bufquin tem uma formação multicultural. Ele teve a oportunidade de trabalhar em diferentes hotéis na França e na Espanha, em departamentos como alimentos e bebidas, recepção e finanças. Depois de concluir os estudos na Suíça, trabalhou nos departamentos de compras e finanças de redes de hotéis de luxo, como o Ritz-Carlton e a Luxury Collection. Ele também trabalhou como gerente de receitas no Bourbon Convention Ibirapuera, no Brasil. Ele obteve seu doutorado em gestão da hospitalidade pela Universidade da Carolina do Sul, e também é um educador certificado em hospitalidade (CHE) e possui uma certificação em análises da indústria hotelaria (CHIA).
________________________________________________
As a French and Brazilian citizen, Dr. Bufquin has a multicultural background. He had the opportunity to work in different hotels in France and Spain, in departments such as food and beverage, front office, and finance. Once he completed his studies in Switzerland, he worked at the purchase and finance departments of luxury hotel chains such as the Ritz-Carlton and the Luxury Collection. He also worked as a revenue manager in Bourbon Convention Ibirapuera, in Brazil. He obtained his Ph.D. degree in hospitality management from the University of South Carolina and he is also a Certified Hospitality Educator (CHE) and has a Certification in Hotel Industry Analytics (CHIA).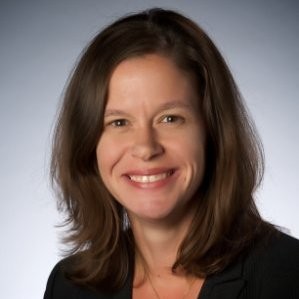 Mindy Rehse
Diretora Sênior de Contas Globais do Expedia Group
Senior Director of Global Accounts at Expedia Group
Mindy lidera um grupo talentoso responsável por muitas das maiores parcerias da cadeia global do Grupo Expedia. Ela lidera todos os aspectos dos parceiros da cadeia global, direcionando a estratégia por trás das negociações, distribuição e conectividade. Mindy tem sido um componente essencial na evolução da empresa, começando há mais de 14 anos como gerente de mercado, responsável por grande parte da colaboração cruzada inovadora dentro da organização. Mindy possui um MBA da University of Central Florida.
______________________________________
Mindy leads a talented group responsible for many of Expedia Group's largest global chain partnerships. She leads all aspects for global chain partners driving the strategy behind negotiations, distribution, and connectivity. Mindy has been a core component of the company's evolution, starting over 14 years ago as a market manager, responsible for much of the innovative cross-collaboration within the organization. Mindy holds an MBA from University of Central Florida.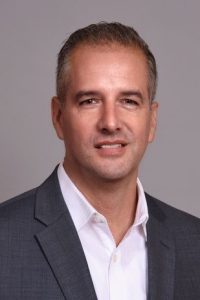 John Hart
Diretor Sênior de Gestão de Eventos no Marriott International Americas
Senior Director, Event Management - Americas Marriott
John Hart é um veterano de 30 anos na indústria da hospitalidade, com foco no gerenciamento de eventos. Sua experiência inclui posições de liderança na Walt Disney Co., Wyndham Hotels & Resorts e Marriott International. John atualmente lidera a disciplina de gerenciamento de eventos nas Américas para as 30 marcas do Marriott. Ele é formado em administração de hospitalidade pela Faculdade de Negócios da Universidade Estadual da Flórida e trabalha no Marriott International há mais de 15 anos.
_______________________________________________
John Hart is a 30-year veteran of the hospitality industry with a focus on event management. His experience includes leadership positions with the Walt Disney Co., Wyndham Hotels & Resorts and Marriott International. John currently leads the event management discipline in the Americas for Marriott's 30 brands. He holds a degree in hospitality administration from the College of Business of Florida State University, and he has been working in the Marriott International for more than 15 years.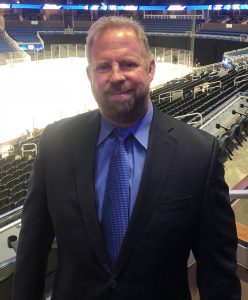 Jan Michael Taylor
Vice-Presidente de Estratégia de Hospitalidade do Levy Restaurante no Amway Center
Vice President of Hospitality Strategy Amway Center & Camping World Stadium
Jan Michael Taylor tem uma carreira de 35 anos em alimentos e bebidas, e se especializou em serviços de alto volume em contas de prestígio, como Sea World, Universal Studios, Daytona International Speedway, Indianapolis Motor Speedway e Notre Dame University. Ele viajou por todos os Estados Unidos e Oriente Médio, aprimorando suas habilidades em preparação de alimentos, serviços, design de restaurantes e treinamento e desenvolvimento de recursos humanos. Jan é certificado no Lean Six Sigma Green Belt, especializado em melhoria de processos. Jan é natural de Orlando e tem orgulho de representar Levy em sua cidade natal, atendendo ao Amway Center, casa do Orlando Magic.
______________________________________________
Jan Michael Taylor has a 35-year career in food and beverage, and he has specialized in high volume service at prestigious accounts such as Sea World, Universal Studios, Daytona International Speedway, Indianapolis Motor Speedway, and Notre Dame University. He has traveled all over the United States and the Middle East, honing his skills in food preparation, service, restaurant design, and human resources training and development. Jan is a certified Lean Six Sigma Green Belt specializing in process improvement. Jan is a native of Orlando, and he is proud to represent Levy in his hometown servicing Amway Center, home of the Orlando Magic.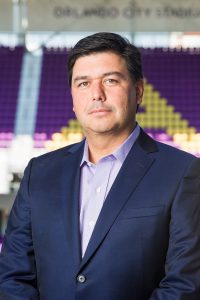 Alex Barreira Leitão
Diretor executivo do Orlando City Soccer Club
Chief Executive Officer (CEO) at Orlando City Soccer Club
Alexandre Leitão oversees all club operations. He also sits on the board of directors for Orlando City. He was the president of Octagon Brazil, part of Octagon Worldwide - the largest global sports and entertainment agency, with 72 offices worldwide. He also spent 10 years with AB InBev, the largest brewery in the world. Leitão is a recognized expert in strategic planning, helping organizations leverage premier sporting events to maximize brand exposure, sales, and business development. Leitão holds a degree in business management from the Federal University of Rio de Janeiro, with a specialization in marketing from the University of California Riverside.
_________________________________________
Alexandre Leitão supervisiona todas as operações do clube. Ele também faz parte do conselho de gestão do Orlando City. Ele foi o presidente da Octagon Brasil, parte da Octagon Worldwide - a maior agência global de esportes e entretenimento, com 72 escritórios em todo o mundo. Ele também passou 10 anos na AB InBev, a maior cervejaria do mundo. Leitão é um reconhecido especialista em planejamento estratégico, ajudando as organizações a alavancar os principais eventos esportivos para maximizar a exposição da marca, vendas e desenvolvimento de negócios. Leitão é formado em administração de empresas pela Universidade Federal do Rio de Janeiro, com especialização em marketing pela Universidade da Califórnia em Riverside.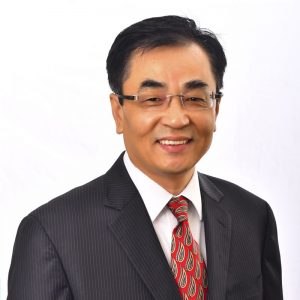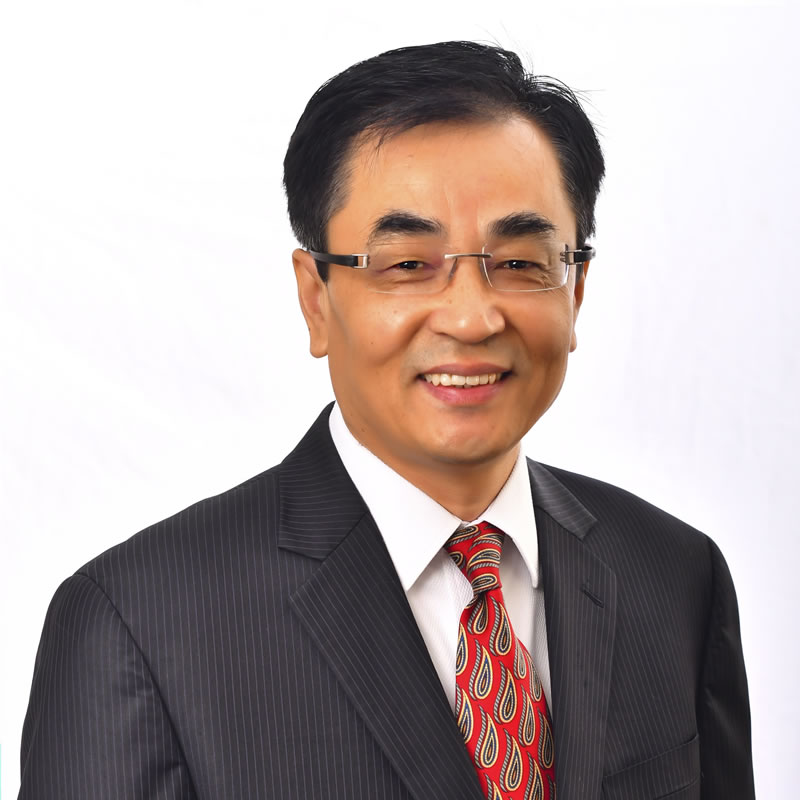 Dr. Youcheng Wang
Reitor do Rosen College of Hospitality Management
William C. Peeper Professor Proeminente em Marketing de Destino
Dean at Rosen College of Hospitality Management
William C. Peeper Preeminent Professorship in Destination Marketing
Dr. Wang recebeu inúmeros prêmios nacionais e internacionais por sua excelência e contribuição para a pesquisa. Ele é um palestrante frequente em conferências internacionais e fóruns da indústria. Seu interesse em pesquisa e consultoria se concentra na gestão de hospitalidade e destino, relacionamento com clientes, comportamento de busca de informações, estratégias colaborativas e tecnologia. Ele é autor de quatro livros e mais de 150 publicações científicas. Ele é o co-editor do Journal of Destination Marketing and Management e também faz parte do conselho editorial de várias revistas acadêmicas internacionais no domínio da gestão do marketing de hospitalidade e turismo.
_____________________________________________
Dr. Wang has received numerous national and international awards for his excellence in and contribution to research. He is a frequent speaker at international conferences and industry forums. His research and consulting interest focus on hospitality and destination management, customer relationship, information search behavior, collaborative strategies, and technology. He is the author of four books and more than 150 scientific publications. He is the co-editor of the Journal of Destination Marketing and Management, and he is also on the editorial board of multiple international academic journals in the domain of hospitality and tourism marketing management.