Campus Amenities
Rosen College Apartments
Live, work and play in the heart of Central Florida's hospitality and tourism corridor! Learn More.
Rosen College Clinic
Our nurse and trained medical staff provide students with a full range of primary health care and wellness benefits. Learn more.
Rosen College Bookstore
Our bookstore is located near the Rosen College library. Check the door for hours of operation. You may also contact the main campus bookstore for assistance.  Please call 407-823-2665.  You may also be able to purchase what you want through the website ucf.bncollege.com. Barnes & Noble gift cards are accepted.
On-campus Fitness Centers
Get fit and stay fit! As a Rosen College student you may enjoy the UCF Recreation and Wellness Center at the main campus near Garage B. 
Computers & Technology
Our three computer labs and library help connect students with nearly 70 computers featuring Microsoft Office, wireless Internet, access to printers and more. Labs 216 and 218 are available Monday through Friday, 7 a.m. to 6 p.m., with extended hours in lab 217, open Monday through Friday, 7 a.m. to 8:30 p.m. Rosen College technical support is available Monday through Friday, 8 a.m. to 5 p.m. at 407.903.8065, or you may contact the UCF Helpdesk.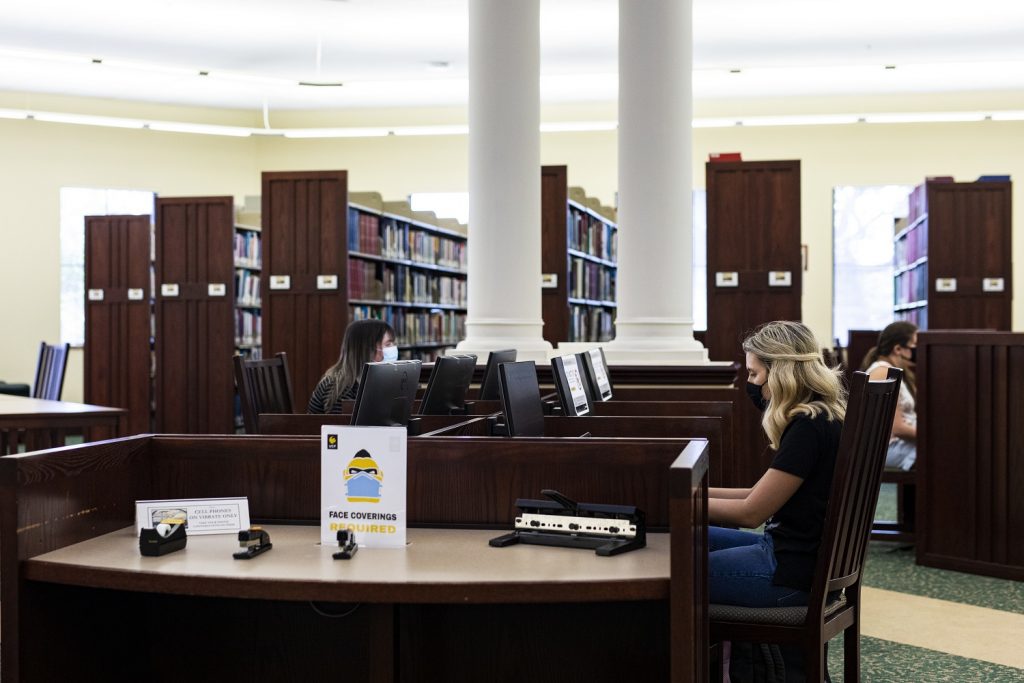 Rosen College Shuttle
Enjoy free round-trip transportation to and from UCF's main campus via the UCF Shuttle Service.
Counseling Services
Our licensed, certified professional with Counseling Services offers a supportive and stimulating environment to explore common issues of concern.
Parking
All permits are issued through UCF Parking Services.
All vehicles must have a valid B (faculty), C (staff) or D (student) parking pass. Purchase parking passes here: https://parking.ucf.edu/permits/
Day passes can be purchased from the two parking kiosks that have been installed on campus; one kiosk is located two rows from the front gate on the sidewalk that runs through the parking lot, the other kiosk is located near the housing buildings.The kiosks only take credit cards.
$5 parking passes for the day until 5:30 p.m.
$3 parking passes for after 5:30 p.m.
No cost on Saturday and Sunday
The UCF Parking pass will not allow you to access or leave the Rosen College campus through the rear gate near housing. Please enter/leave the campus through the front gates only.
For questions related to Parking and Transportation Services on campus, please visit 
www.parking.ucf.edu
 or call 407-823-5812.
Daily Parking Permits
Visitors may purchase a daily virtual permit online through the UCF Parking portal with their smartphone. Daily rates start at $5 and are reduced to $3 after 5:30PM. These virtual permits are valid in unmarked student spaces only. License plate numbers are required to purchase this virtual permit.