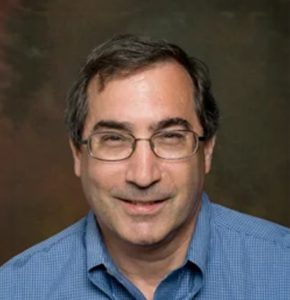 Biography
William Greene is a Professor Emeritus in the department of economics at New York University Stern School of Business.
Professor Greene has been with NYU Stern for more than 30 years. His primary research areas of interest include econometrics and applied microeconomics; productivity and production economics, health econometrics, technical change and the entertainment industry. He has published numerous articles in publications including Econometrica, Economics Letters, American Economic Review, Journal of Econometrics, Journal of Economic Education, Economics Letters, Journal of Economic Perspectives, Review of Economics and Statistics and Journal of Political Economy .
Before joining NYU Stern, Professor Greene served as a consultant for the Civil Aeronautics Board in Washington, D.C. Recent consultancies also include the World Health Organization, Ortho Biotech, National Economic Research Associates, American Express, the Federal Reserve Bank, FDIC, the United States Postal Service, and regulatory authorities in the UK and Brazil. He has also held a professorial position at Cornell University and served as a visiting lecturer at the University of Oxford, University of Sydney, Curtin University, University of Lugano, University of Putra, Universities of Southern Denmark and Aarhus in Denmark, Monash University, American University, University of Hull, Pennsylvania State University, the University of Umea, Sweden and the University of London and numerous others.
Professor Greene received his Bachelor of Science in business administration from Ohio State University and his Master of Arts and Doctor of Philosophy degrees in econometrics from the University of Wisconsin, Madison.
Research Interests
Econometrics: Theoretical and Applied
Discrete Choice Modeling
Econometric software and methods of Estimation
Models of transportation mode choice, brand choice
Models of Production and Cost
Courses Taught
Econometrics
Entertainment, Media & Technology
Microeconomics
Academic Background
Ph.D., Econometrics, 1976
Wisconsin
M.A., Economics, 1974
Wisconsin
B.S./B.A., Operations Research/Econo, 1972
Ohio State
Back to the 9TH IATE CONFERENCE page.