We are Available for undergrad academic advising!!!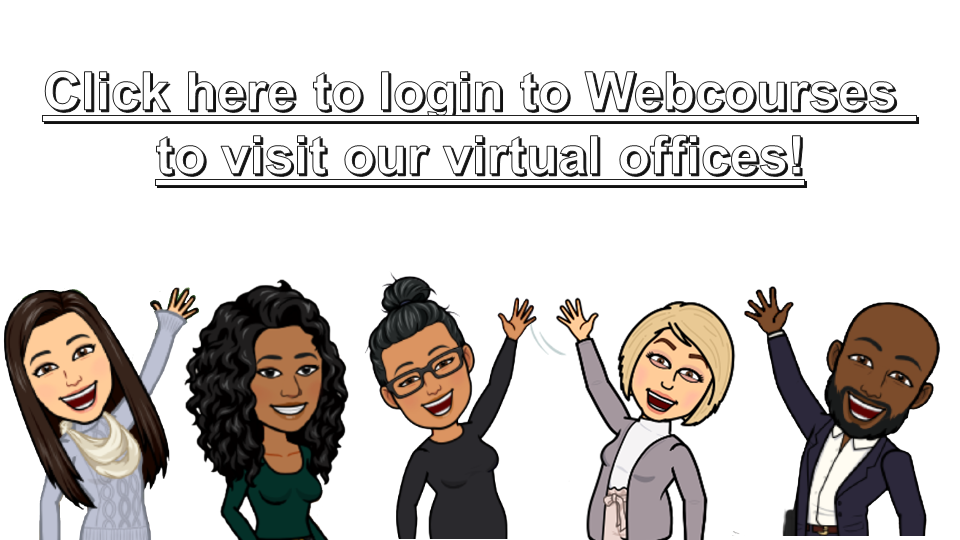 The virtual office is a digital space that creates additional accessibility to valuable advising information and campus resources.  Designed to model a similar experience of walking in our Student Services office, students can view individual advisor virtual offices that provide all necessary tools and resources to be successful in their academic journey as well as information to learn more about their advisor.  
********************************************************************
Welcome to the Office of Student Services on behalf of UCF Rosen College of Hospitality Management. Our mission is to provide outstanding service to students and the larger UCF community. From orientation to graduation, we provide you with the support and guidance needed to realize your educational goals. Our team is here to assist you in understanding university policies, course planning and registration assistance, study abroad and more.
*Please note, Academic Advisors take lunch between the hours of 12:00 p.m. and 1:30 p.m. so plan accordingly.
There are two convenient office locations: UCF Rosen College campus location in Suite 201 at 9907 Universal Boulevard, Orlando, FL 32819, and the UCF main campus location in Classroom Building l, Suite 302.
*****************************************************
UCF Online Students: For advising assistance, please contact the UCF Online Connect Center: https://www.ucf.edu/online/connect-center/
For Master's degree program advising, please contact Ms. Kathy Henry at 407.903.8012 or Kathy.Henry@ucf.edu,  or Dr. David Kwun at 407.903.8190 or David.Kwun@ucf.edu.
For Ph.D. program assistance, please contact Ms. Kathy Henry at 407.903.8012 or Kathy.Henry@ucf.edu,  or Dr. Murat Hancer at 407.903.8043 or Murat.Hancer@ucf.edu.
********************************************************************
Mission of the Office of Student Services
Our mission is to provide students with outstanding service and support to ensure they meet their educational objectives at the university while maintaining and abiding by the specific policies, procedures, and values of the University of Central Florida. In pursuing our mission we are committed to promoting an environment that is inclusive and diverse in all of our endeavors.
Vision Statement
Our vision is to provide guidance that will equip students with the tools to become future leader's capable of making informed ethical decisions.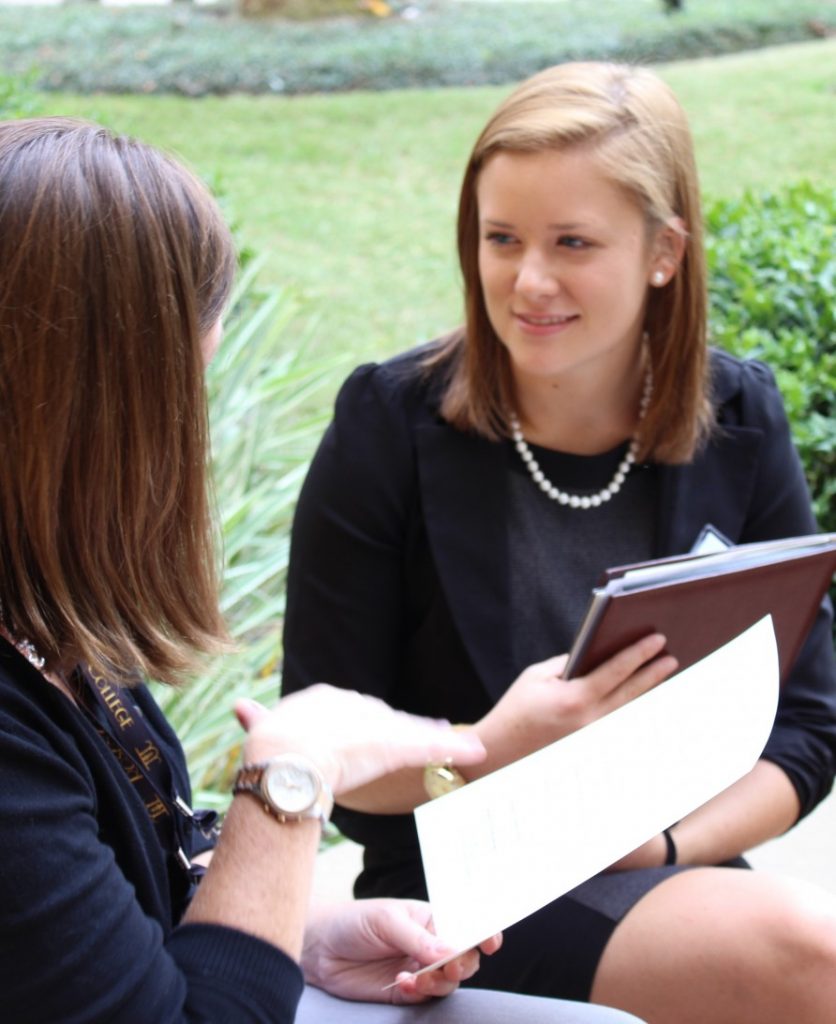 Our Team
Ms. Lori V Safford, Director of Student Services
Mrs. Vanessa Blackmon, Associate Director
Mrs. Edwina Norvelus, Assistant Director
Ms. Tijuana Rollins, Manager/Graduation Coordinator
Mr. Fazal Jameer, Academic Advisor IV
Ms. Vanessa Gonzalez, Academic Advisor III
Mrs. Jamie Davis, Academic Advisor II
Mr. Lance Donovan, Academic Advisor II/Orientation Coordinator
Mrs. Rosemarie Donaldson-Ivey, Advisor – Senior Living Management Degree Recruitment
Mr. Cameron Leonard, Academic Advisor I
Ms. Alexis Gates, Administrative Support
Mr. Tri Phan , Administrative Support
Academic Forms
Students may access forms in Webcourses or in the links below via a DIGITAL FORM. The Webcourse is called the Rosen College Undergraduate Advising Guide and the forms are located in the Assignments section. Please click HERE to access Webcourses. You will need to login to retrieve the forms. Thank you.
If you choose to print and complete the forms, you may fax forms to 407-903-8105.

Immigration Advising
Students with immigration advising needs are welcome to visit the UCF Global website or visit them in person at the UCF Global building on main campus. You may email INTLadvising@ucf.edu for more information.
Contact Us
Visit Student Services in Suite 201 Monday through Friday, 8 a.m. to 5 p.m., or contact hospitality@ucf.edu or 407.903.8056. For program advising on the main campus, please visit (by appointment) Classroom Building 1, Suite 302H or call 407.823.1112. Appointments are recommended.
*Please note, Academic Advisors take lunch between the hours of 12:00 p.m. and 1:30 p.m. so plan accordingly.
Student Accessibility Services
If you are student in need of academic accommodations, please reach out to Student Accessibility Services at https://sas.sdes.ucf.edu/get-connected/ or call 407-823-2371.